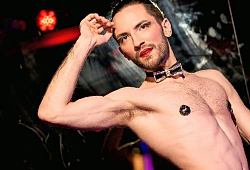 • Johnny Panic on January 4th, 2017
• $141 raised for New Alternatives
• New Alternatives for LGBT Homeless Youth was created in October, 2008 by a group of volunteers and professionals with experience working with homeless LGBT youth in various shelter and transitional housing settings. The mission of the organization is to increase the self-sufficiency of homeless LGBT youth to enable them to "go beyond" the shelter system. We intend to do this by providing case management, community organizing, life skills groups, community-building recreational activities, and, in the long-term, supported employment opportunities. Our guiding principles are those of harm reduction, youth development, and empowerment.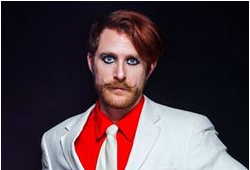 • Matt Knife on January 25th, 2017
• $146 raised for SAGE
• Services & Advocacy for GLBT Elders (SAGE) is the country's largest and oldest organization dedicated to improving the lives of lesbian, gay, bisexual and transgender (LGBT) older adults. Founded in 1978 and headquartered in New York City, SAGE is a national organization that offers supportive services and consumer resources for LGBT older adults and their caregivers, advocates for public policy changes that address the needs of LGBT older people, and provides training for aging providers and LGBT organizations, largely through its National Resource Center on LGBT Aging. With offices in New York City, Washington, DC and Chicago, SAGE coordinates a growing network of 30 local SAGE affiliates in 20 states and the District of Columbia.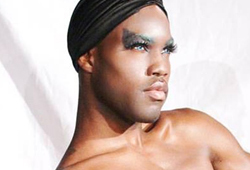 • Munroe Lilly on February 8th, 2017
• $156 raised for The Ali Forney Center
• Committed to saving the lives of LGBTQ young people, in 2002 Carl Siciliano founded the Ali Forney Center (AFC) in memory of Ali. Since AFC's launch with just six beds in a church basement, the organization has grown to become the largest agency dedicated to LGBTQ homeless youths in the country—assisting nearly 1,400 youths per year through a 24-hour Drop-In Center which provides over 70,000 meals annually, medical and mental health services through an on-site clinic, and a scattered site housing program. Our mission is to provide LGBTQ young people housing and a continuum of supportive services to help them thrive and prepare them for independent living.