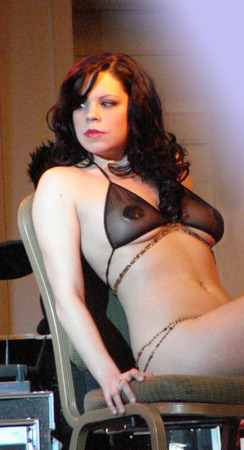 ANYANKA
Anyanka performed with White Elephant Burlesque for ten years.
A skilled dancer, singer, and vaudevillian, Anya was in the very first White Elephant shows, and last graced the stage with WE on October 15, 2016 for the 10th Anniversary show.
During her tenure with White Elephant Burlesque, Anya originated the roles of some of WEBurlesque's most memorable denizens, from the clockwork girl in The Inventor's Workshop, to Denise the ghost girl haunting The Dead Sexy Hotel, to her own vision of Shakespeare's Titania.