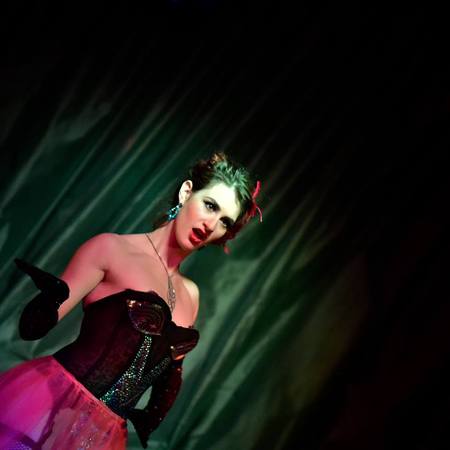 MINNIE CRISIS
PHOTOGRAPHED BY SANDY KAUFMAN
An energetic fireball, Minnie Crisis learned under Jo Boobs, Peekaboo Pointe, and Jezebel Express at the New York School of Burlesque.
Equal parts at home in Philadelphia, New York, and New Jersey, Minnie has been all over. You may have seen her with White Elephant Burlesque, Full Front Street, Le Vaudeville Noir, Miss Rose's Sexploitation Follies, or The Bare and the Bold.
Minnie won the "Most Toothsome" Act presented by Jo Weldon at the 2015 Mx. Vagina Dentata Pageant (Bushwick Burlesque, BK), and was one of the presenters for 2017 Silver Tusk Awards.