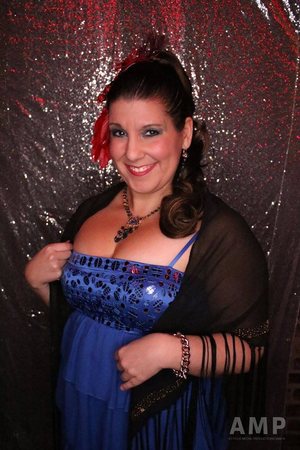 ELLIE FAVOLA
• nominee: Chanteuse Supreme
• honoree: Life Sentence Award
• nominee: Master of the Sweep
Ellie Favola is an accomplished singer and vocalist in regional theatre from New Jersey and New York City. She has worked with White Elephant since June 2011.
Some of her credits with White Elephant Burlesque include a singing mechanical, a speakeasy songstress, and Batman's pint-size nemesis Baby Doll.
In 2017, she was nominated for Master of the Sweep at the Silver Tusk Awards for her work a stage kitten with WEBurlesque at RockBar NYC.
She regularly sings with White Elephant Burlesque, favoring a dramatic or funny showstopper, and has also appeared as part of the Petra Fried Show.