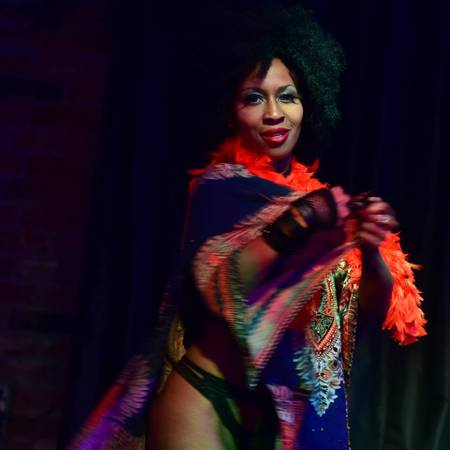 ESSENCE REVEALED
PHOTOGRAPHED BY SANDY KAUFMAN
• winner: Social Justice Burlesquer
One of the most thrilling powerhouses to stomp the stage, Essence Revealed has shared her raunchy sophistication all over New York and the world.
When not stunning audiences at RockBar NYC, Essence Revealed is headlining shows all over New York including her own production,
Golden Lady Burlesque at Sid's in New York City,
and recently took the Alternatease "banana" for the judge's "Making Burlesque Matter" for her lauded Black Lives Matter act.
Essence has proven herself an unapologetic advocate for civil rights, and uses her platform as burlesque performer, stripper, and artist to spread messages of love and take-no-shit.