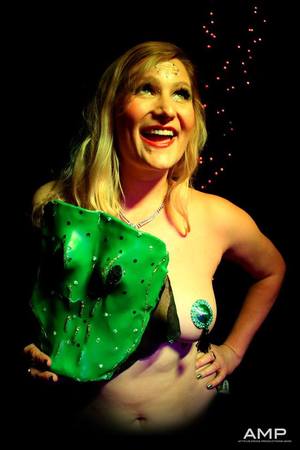 MARINARA STARDUST
PHOTOGRAPHED BY ATTICUS MEDIA PRODUCTIONS
Marinara Stardust, the offspring result of the asexual reproduction of Ziggy Stardust, was a performer of bloody, disgusting, inappropriate, and often food-filled neo-burlesque acts in NYC.
She parted ways with the stage on 2016, to pursue other interests.
She is an alum of the New York School of Burlesque and produced regular burlesque shows at Bar Matchless in Williamsburg, Brooklyn with Bambi Galore.
Her love for David Bowie and pizza inspired every tassel she twirled with saucy sexiness!