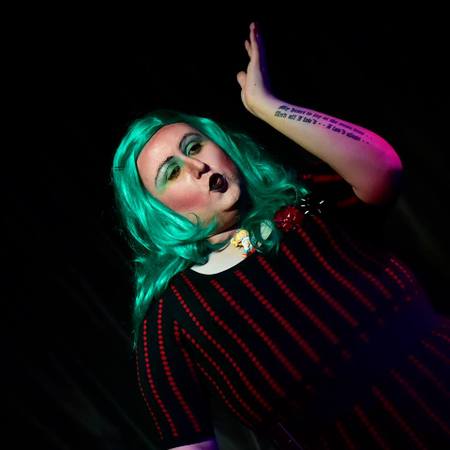 PRECIOUS ENVY
PHOTOGRAPHED BY SANDY KAUFMAN
Precious Envy is a regular performer at RockBar NYC.
She is the drag daughter of Petra Fried, and as such was a perfect choice to represent one of Petra's signature pieces for our April 2017 tribute to Petra Fried, "Defying Gravity."
Precious is a regular participant in shows with Florence D'Lee, Shirley U. Jest, Catrina Lovelace, Ari Kiki, JizzaBella, and Viva Vidalia, and runs her own regular show "Isn't She Precious."