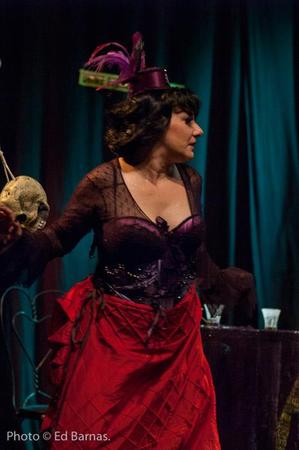 IT'S A LITTLE STORMY
It's A Little Stormy is a performer, producer, and haberdasher.
Her Coney Island shows are things of magic, ranging from the themes of marahuana, spring and rebirth, The Twilight Zone, and serial killers both real and imagined.
This Tempest in a Teacup is beloved by WEBurlesque.