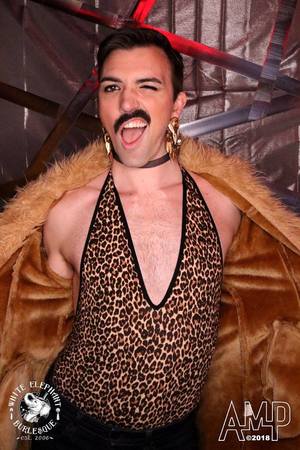 Jack Barrow
2020 Entertainer of the Year
As is tradition in January, White Elephant Burlesque is hosting their first virtual edition of The Silver Tusk Awards. While these awards have always been a major point in the calendar at Rockbar NYC, this time WE'll be doing something a little different.
In an expectedly facetious turn of events, Viktor Devonne has deemed this year to be that of the Do-Over. With nearly 300 individual performers that have graced our stages from convention ballrooms to dive bar floors, White Elephant Burlesque is toasting the nearly-nominated for the bulk of this year's entries.
But whatever does this mean?
Thank you for asking. While there is a section dedicated to those dedicated to the strip while we switched to online formats for the majority of 2020 known as the
Digital Getdown,
there have been approximately twenty major categories that we have always screened for at the Silver Tusk Awards and we're recognizing the champions of those categories from the last 4 years to identify the
Supreme Champion
, and gracing a
New Challenger
to the fold to stand by their side as the latest addition to the club. Basically, winners have been sprawled across their accomplished category equivalents, and those who have yet to be nominated are now the only ones to
You will vote the New Challengers now, from December 1st to December 15th to determine our nominees. You will then vote for your Champion and final New Challengers from December 16th to the New Year, with the winners announced in the digital award show in January (proper date TBA).
Oh, and everyone (previous winners and all) qualify for the Digital Getdown categories.
Needlessly complicated? Probably!